Services at Heavenly Spa by Westin Cape Town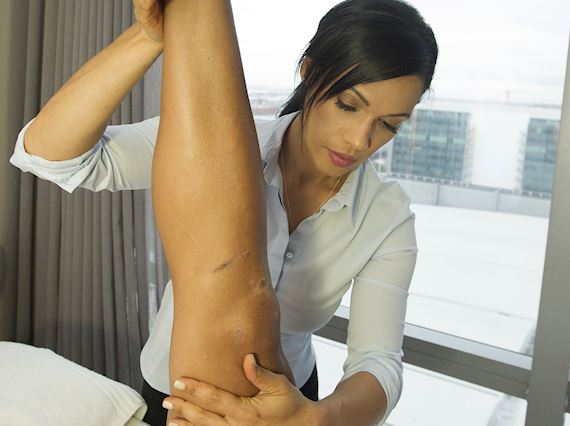 Physiotherapy
Naylor and Croy's physiotherapy provides a highly specialized service for corporate clients, professional and recreational athletes as well as the management of pre and post-operative rehabilitation.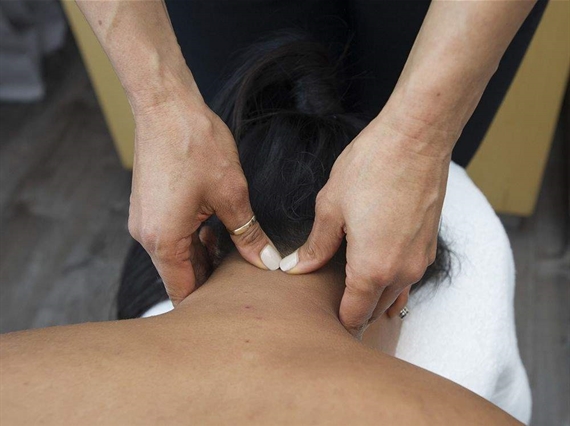 Sports Injuries
If you sustain a sports injury you can expect the following management:
Biomechanical assessment specific for your sport
Injury assessment and diagnosis
Manual therapy techniques
Dry needling
Kinesio-taping
Exercise and rehabilitation could include the following:
Proprioception and balance training
Core muscle work
Strengthening and conditioning
Flexibility training
Sport specific drills
Return to play protocols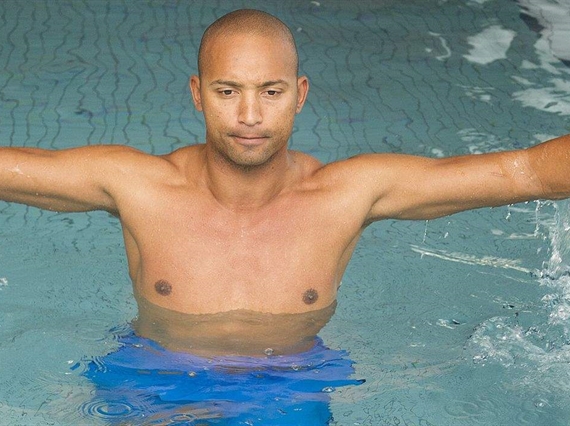 Back Pain & Computer Related Injuires
Post-operative musculoskeletal conditions require intensive rehabilitation, to improve both range of movement and strength to ensure a full recovery. These programs are closely monitored and comply with the specific surgeons' requirements.The most common injuries are low back pain and cervical headaches. These can often result in chronic debilitating conditions if not addressed appropriately. Education and rehabilitation are considered to be an integral part of the management of these conditions.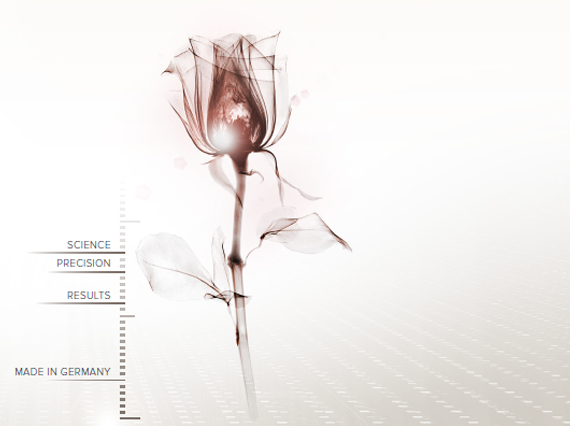 BABOR at Heavenly Spa by Westin Cape Town - Beauty Inspired By A Rose
SCIENCE. It all began in 1956 with a black rose, the symbol of consummate beauty. Since then, as the pioneer in professional skincare, BABOR has set standards in skin care research made in Germany. To the present day, we are driven by our passionate quest for individual beauty and perfection. PRECISION. Our precision formulas are based on the most innovative active ingredients. Their effect is enhanced by the expertise of BABOR estheticians and tailor-made treatments that are designed to deliver maximum results. RESULTS. At BABOR, we carefully combine the most innovative active ingredients and treatment methods to provide outstanding results and a uniquely luxurious and indulgent experience.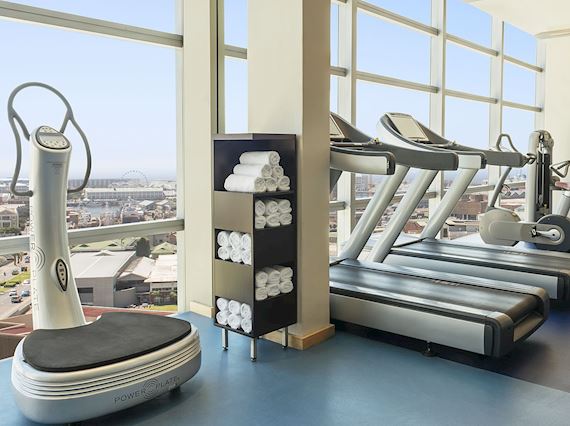 WestinWORKOUT Fitness Studio
Maintain your focus on fitness with access to our state-of-the-art equipment and all the essentials to power your performance. Open 24hrs.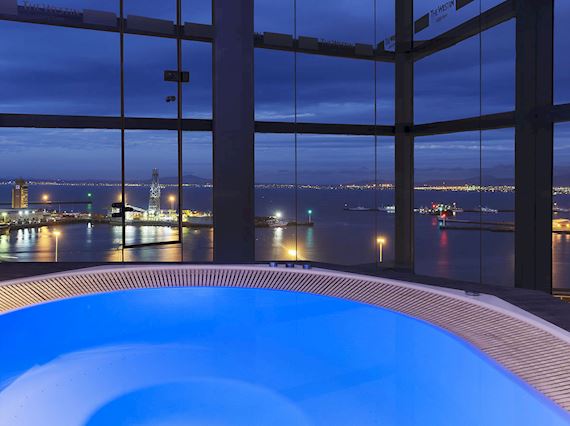 Facilities
Featuring 15 treatment rooms including couple treatment rooms and an invigorating sauna, hot tub and pool with an unbeatable view of the Cape Town Foreshore, the Heavenly Spa by Westin® ensures a variety of options for total relaxation. Choose any of our signature treatments and let our professionally trained therapists guide you on a pathway to renewal. Facilities include: • Heated Infinity Pool • 15 treatment rooms • Jacuzzi • Sauna