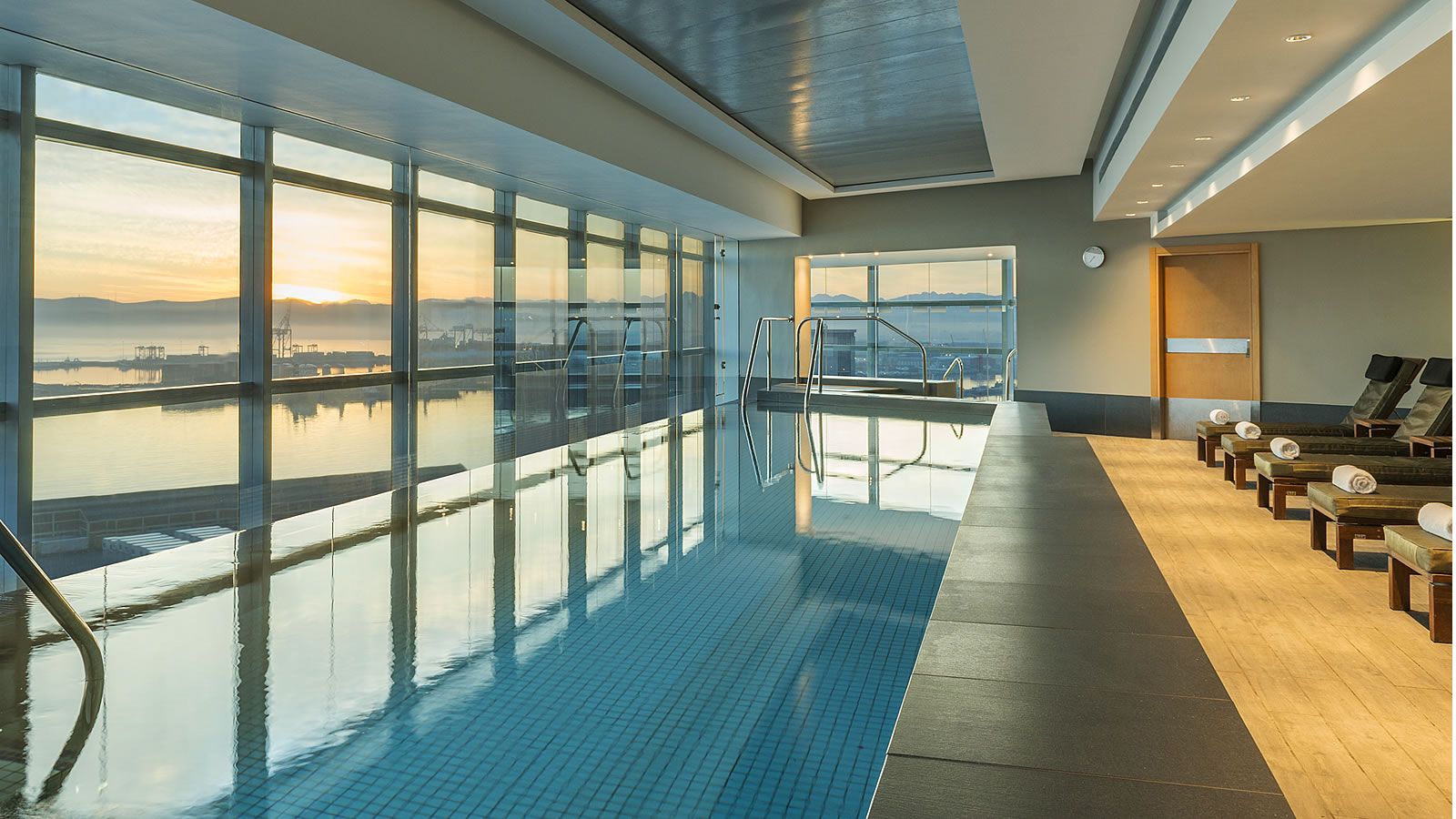 Heavenly Spa swimming pool overlooking Cape Town foreshore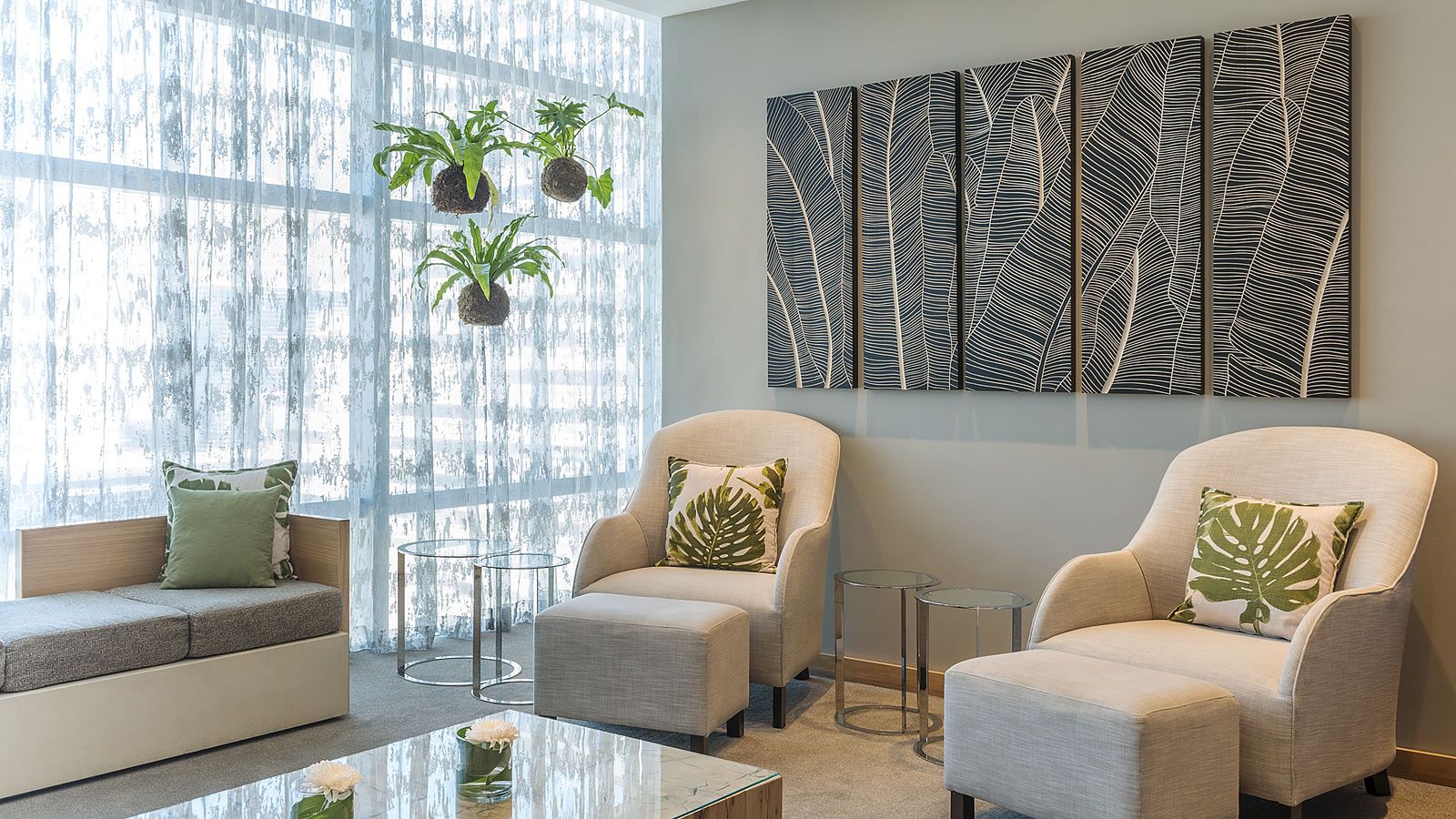 Heavenly Spa Lounge and Relax Area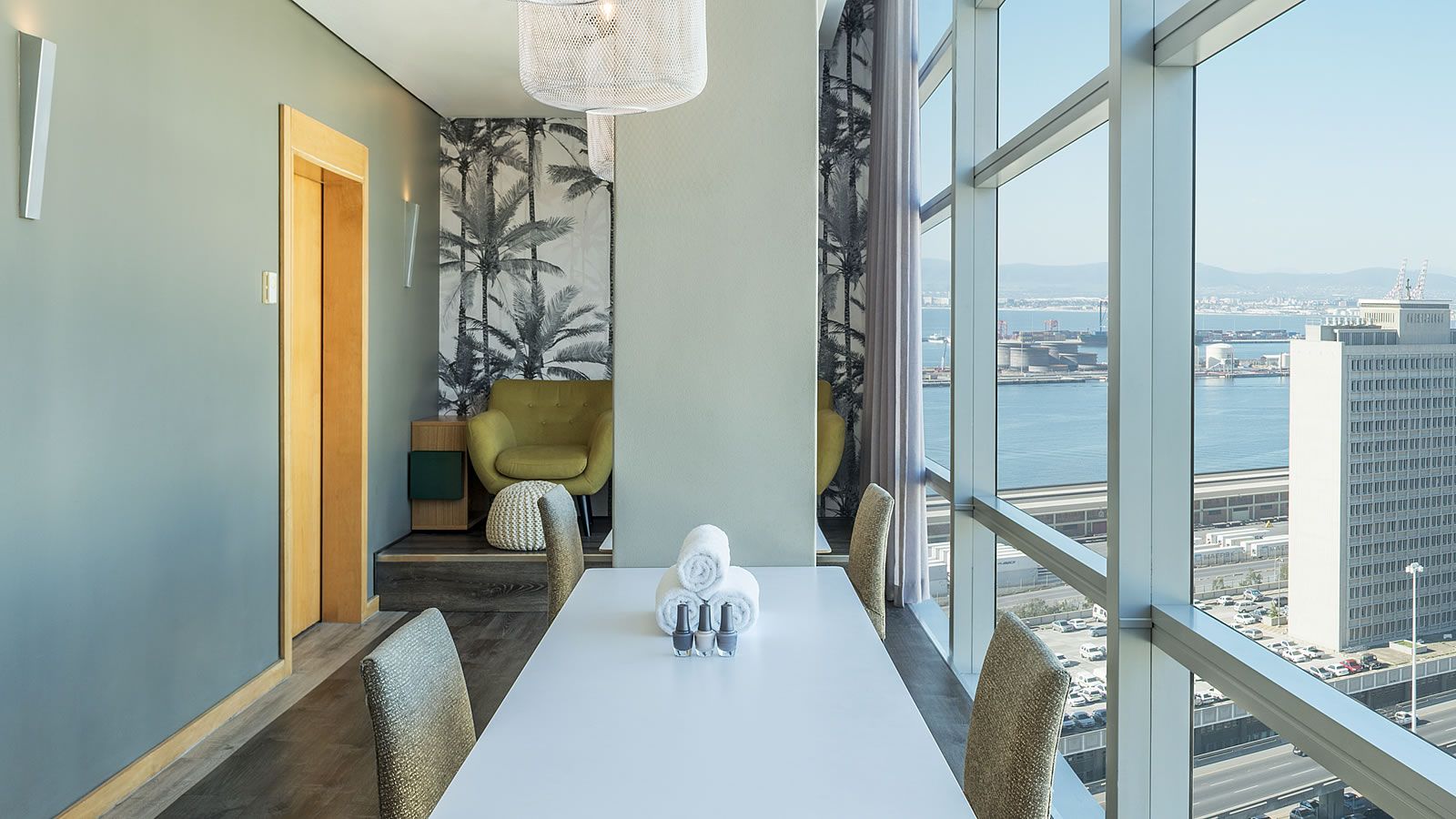 Heavenly Spa Nail and Treatment Room
Heavenly Spa Reception Desk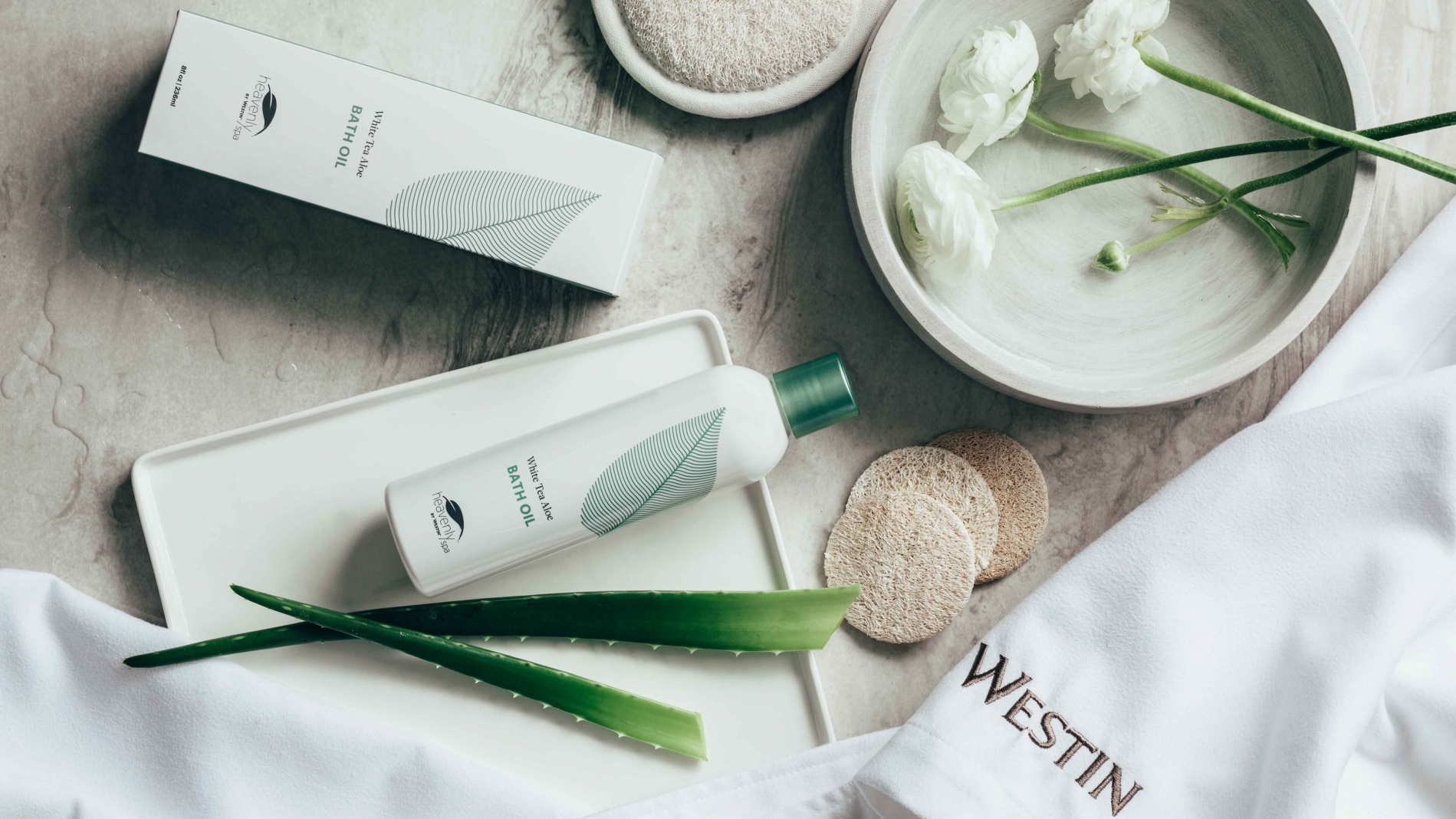 Spa Treatment items including salts and massage oils
AWAKEN YOUR SENSES
Our award winning Spa on the 19th floor at The Westin Cape Town offers a balance between outer skin and inner being. Our signature spa experiences offer the promise of treatments that are both unique and luxurious creating the perfect symmetry of luxury and well-being. Balance is restored with a healing touch.
From therapeutic massages to cleansing facials and invigorating body treatments, each element of your spa visit is designed to stimulate the senses and nourish both body and mind.
Featuring 15 treatment rooms including couple treatment rooms and a stimulating sauna, hot tub and pool with an unbeatable view of the Cape Town Foreshore, the Heavenly Spa by Westin® ensures a variety of options for total relaxation. Choose any of our signature treatments and let our professionally trained therapists guide you on a pathway to renewal.
Revitalize and energize with these Special Offers from the Heavenly Spa by Westin ®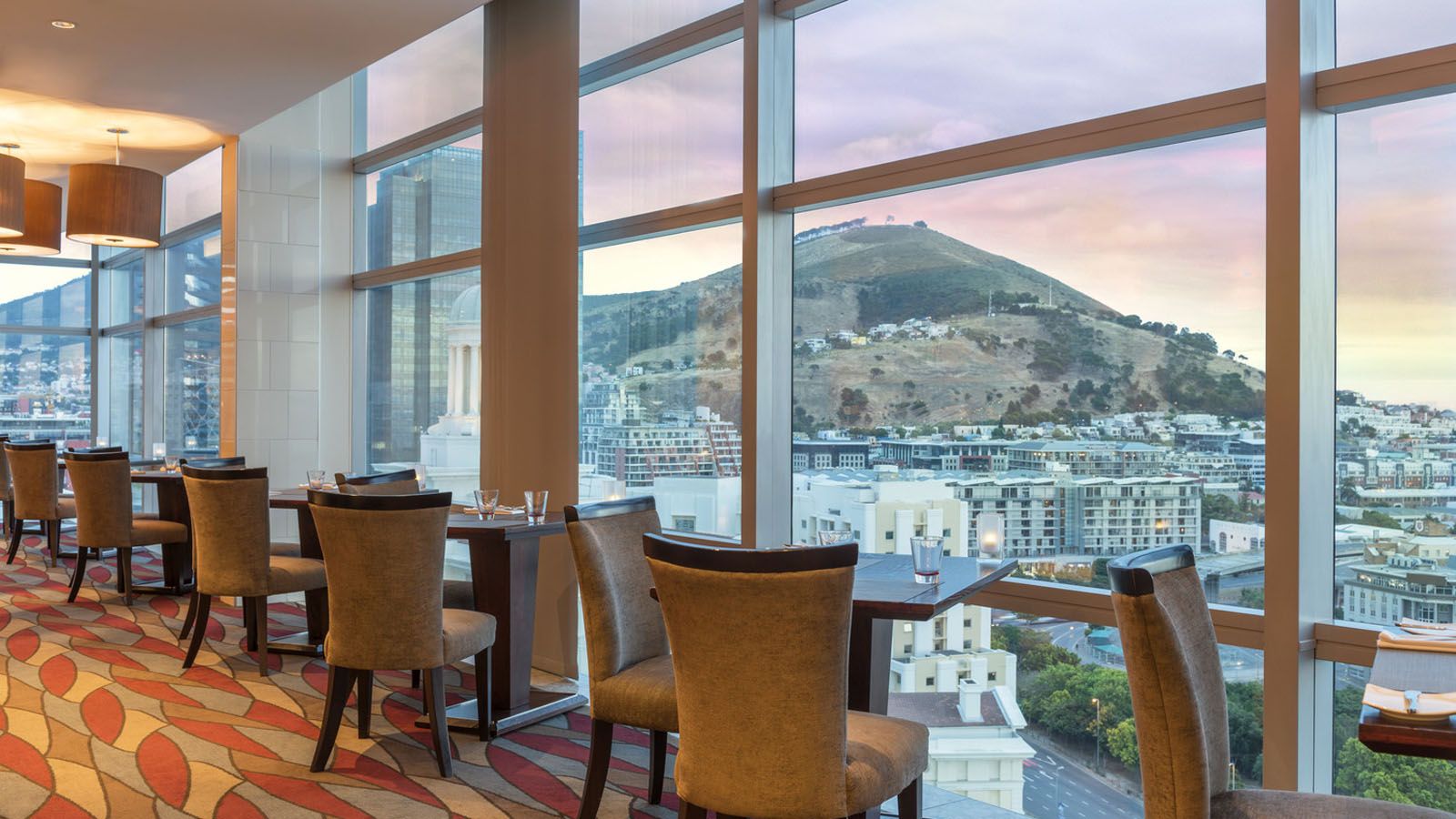 HEAVENLY TREATS (DINNER AND SPA PACKAGE)
For the perfect evening out, feed your body with a Heavenly Dinner and Spa experience. The panoramic views, decadent menu selection and relaxing spa treatments will leave you feeling completely rejuvenated.
Three-course dinner in ON19 Restaurant and nourish your soul with one 45 minute treatment each at our Heavenly Spa
R1650 for 2 Persons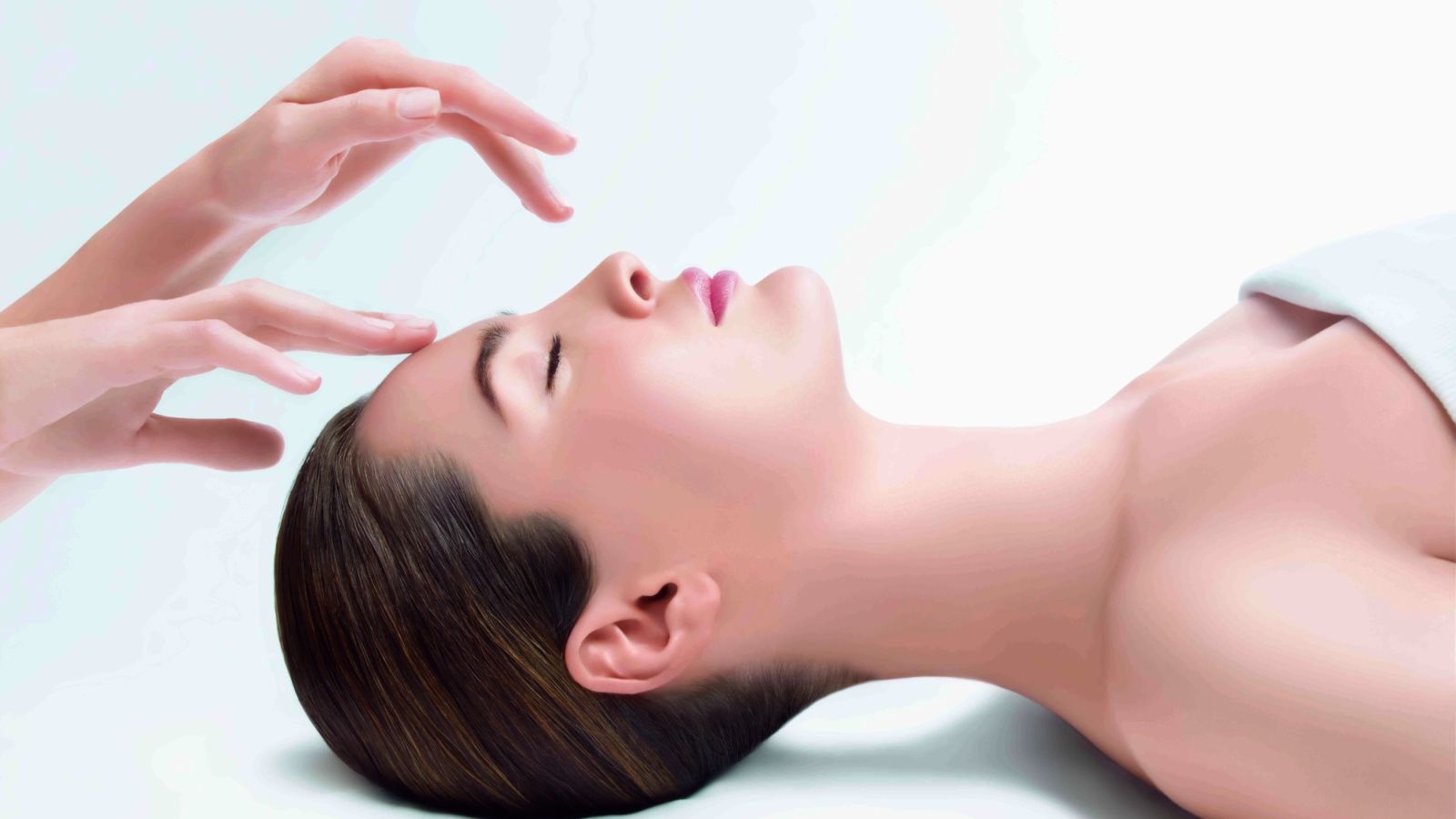 BABOR PRODUCTS LAUNCH OFFER
BEAUTY INSPIRED BY A ROSE.
Book any BABOR Facial and purchase BABOR product/s with a combined value of R1500!
Receive a FREE box of limited edition MASTERPIECE ampoules (7 ampoules per box) worth R800 absolutely free!
THE ART OF PRECISION SKIN CARE.
*Offer Only Available for Bookings from 1st October 2017*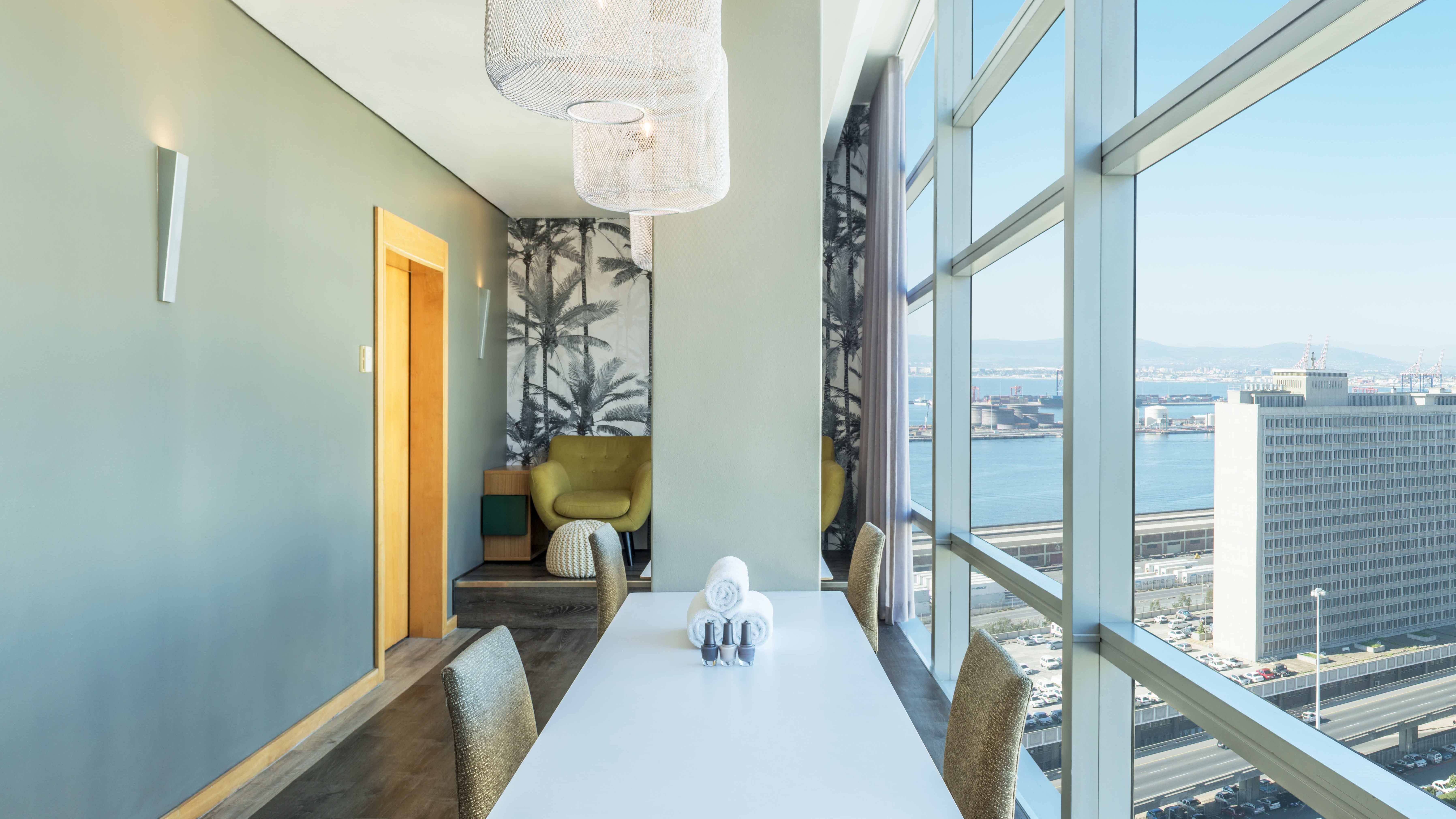 It's that time again, the time for soft Gorgeous feet and youthful bright Hands. Summer limited edition from Spalicious - Pedicure and manicure with a new delicious scent that will leave you in a summer kind of mood and most importantly leave your hands and feet ready for open shoes and all the summer activities we love so much.
Book a limited edition Pedicure and Manicure and a get a complimentary Self-heating, anti-ageing & hydrating hand and foot mask added to your Mani and Pedi valued at R200.
R750 / 2 Hours *Available for bookings from 8 - 31 October 2017 only*
Monday

9:00 AM - 9:00 PM

Tuesday

9:00 AM - 9:00 PM

Wednesday

9:00 AM - 9:00 PM

Thursday

9:00 AM - 9:00 PM

Friday

9:00 AM - 9:00 PM

Saturday

9:00 AM - 9:00 PM

Sunday

9:00 AM - 9:00 PM